Camping, pitches and beach, what else do you need? We are waiting for you!
The Location – where we are
Our facility directly faces the waters of Lake Caldonazzo. Behind the campsite lies the village of Calceranica al Lago and the tops of the mountains Vigolana and Marzola. In front of it, the hill of Tenna and, just looking up, a crown of mountains promising suggestive hikes and excursions surrounded by nature.
The pitches – see the map
You will stay in our pitches, all well-shaded thanks to the forest trees growing in this corner of the lake. Available in different sizes, from 60 to 100 square meters, they are divided into four categories A+, A, B and C depending on the distance from the lakeside, supplied with 4 to 6 amperes electricity and  equipped with cable TV. The C-class pitches measure 80 square meters each and are equipped with water connection and dedicated drains as well as reserved car parking.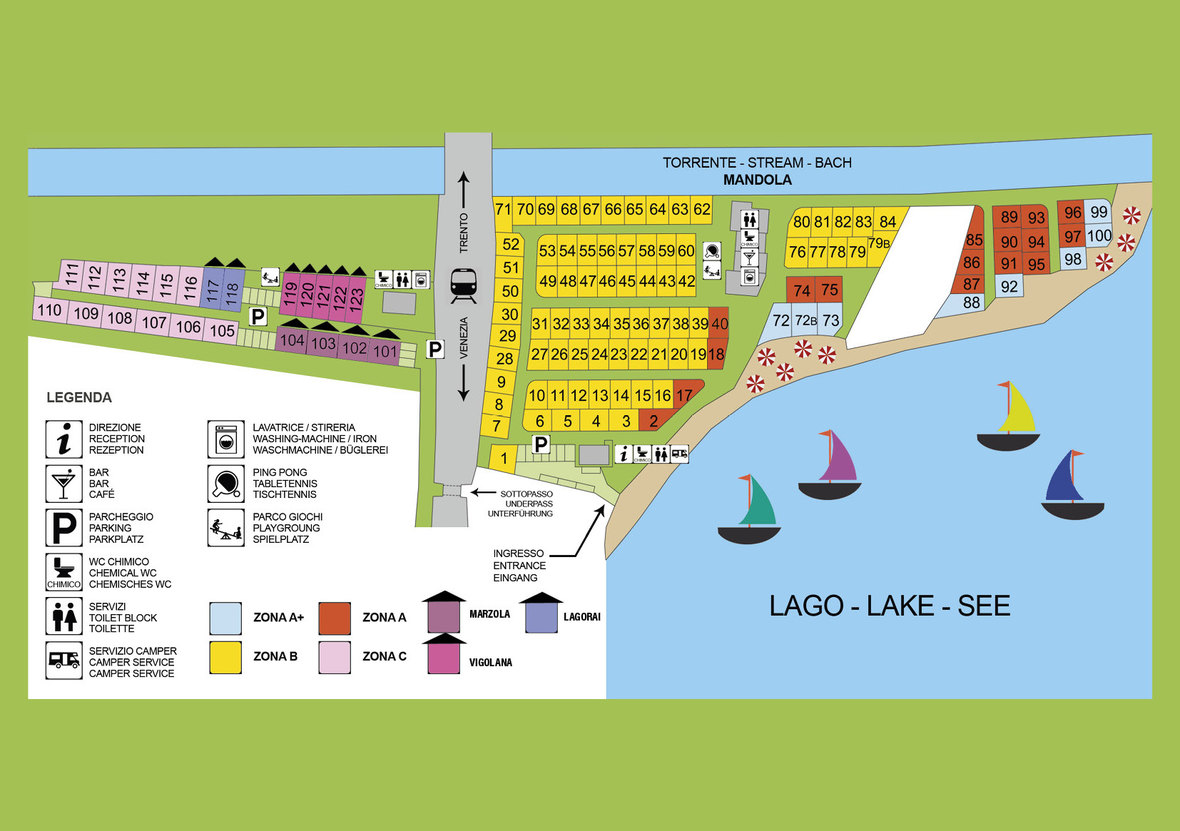 The early morning sun brightens up our beach, its light reflecting in the water, creating a magical and suggestive atmosphere. Then the air warms up and voices and colours fill the lake. Buoys floating between the two wooden piers allow the children to play and swim safely while mom and dad relax.
On the beach, at the mouth of the small river Mandola, the lovely view and tranquility form the perfect setting for those who would like some peace and quiet.